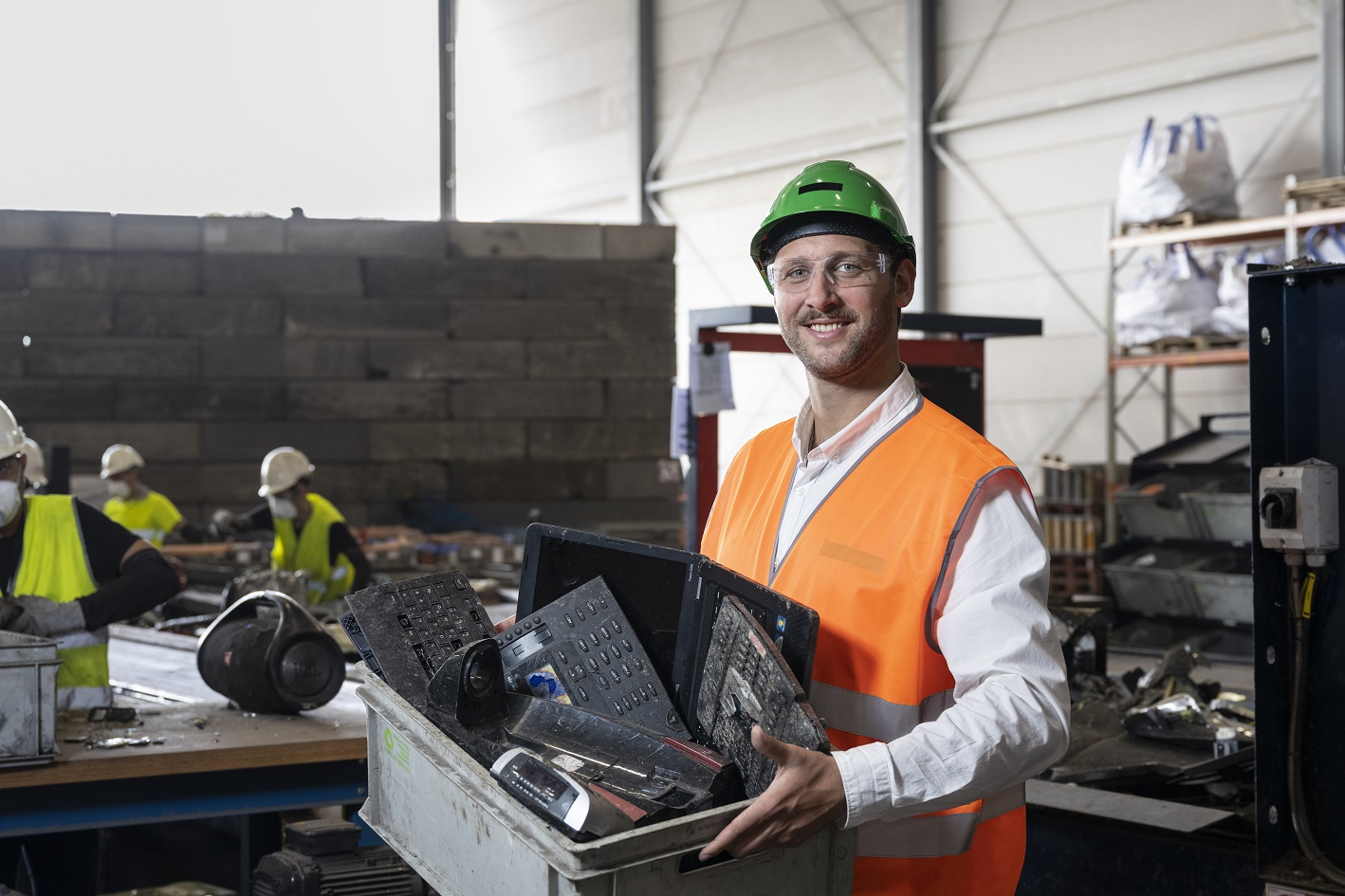 E-waste Race in update Circular Economy Implementation Program
In October, the Ministry of Infrastructure and Water Management presented an update of the Circular Economy Implementation Program 2021-2023 to the House of Representatives. The E-waste Race was included in this update with an interview with director Timmy de Vos.
In recent years, the attention for the circular economy has increased strongly and there are more and more collaborations between governments, citizens and the business community to work towards this. Still, more needs to be done in many areas. The update cites three areas:
- Higher on the R-ladder: more needs to be invested in reuse, sharing, borrowing and repair
- System change from linear to circular: this requires new business models, financial support, legislation and regulations for products and use
- Focus on raw material flows: it is especially important to look at the raw material flows with the most effect on climate, biodiversity, pollution and supply security.
We would like to focus more on the human side of this! Actively involving people by inspiring and motivating them is crucial for the necessary awareness and behavioral change to make the Netherlands fully circular by 2050. Read the full interview with Timmy de Vos here!