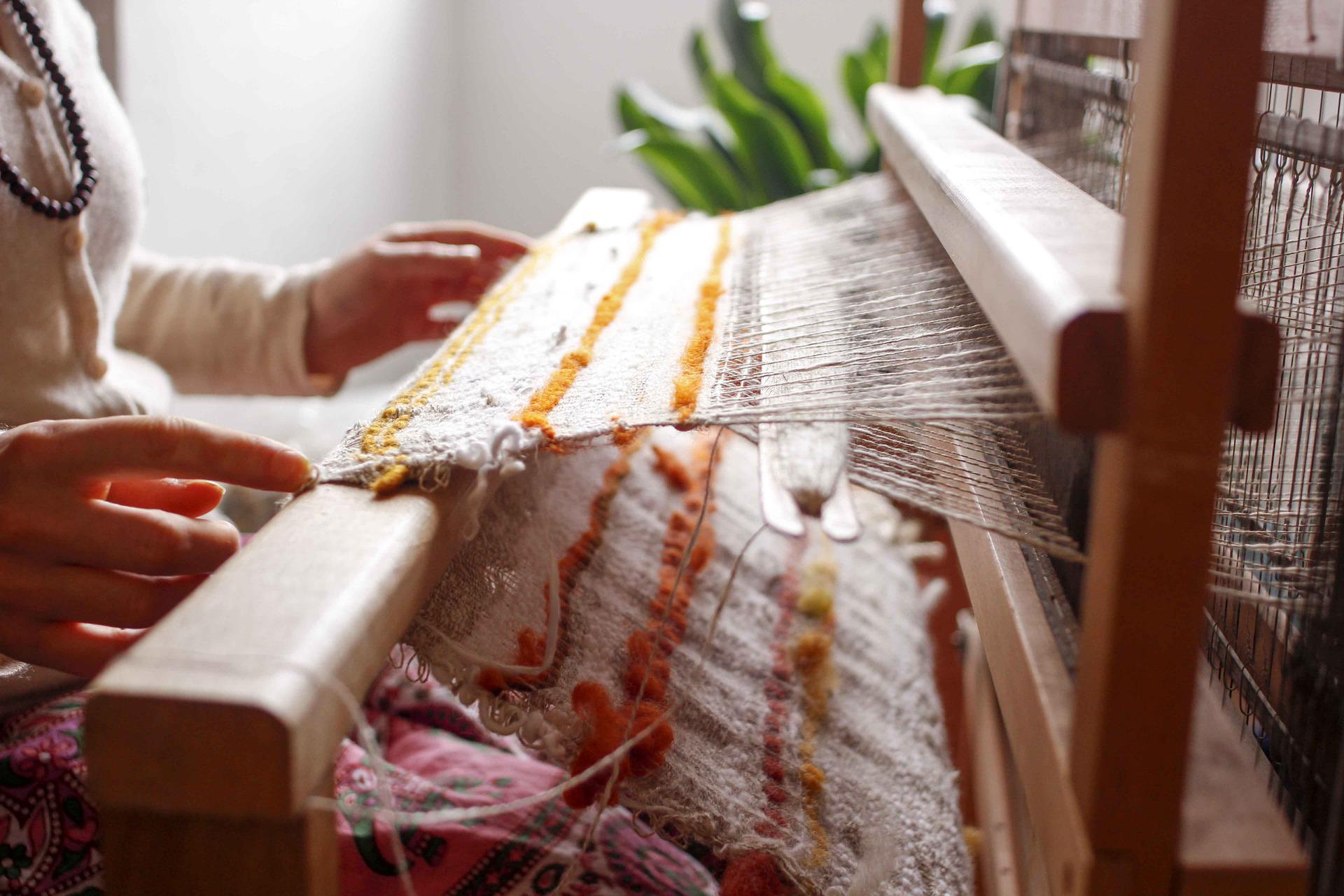 The first Textile Race in France!

The first Textile Race in France was launched in 2022, in partnership with Refashion. Refashion is responsible for implementing the Textile EPR in France. In Europe, France is the first country to have a nationwide EPR system for textiles. The cooperation with Refashion is therefore special and incredibly inspiring for other countries in Europe!
In autumn 2022, the Textile Race Aix-Marseille-Provence took place.
The race ran from 10 October to 17 November 2022 in seven cities around Marseille. Ten primary schools (330 pupils aged 10-12) competed with each other to do as much as possible in textile repair, clothing exchange and collection. The aim was to make children aware of reduce, reuse and recycle around textiles. And they succeeded!
See below what results these young textile heroes from France achieved!
| 10 | 330 |
| --- | --- |
| SCHOOLS | PARTICIPANTS |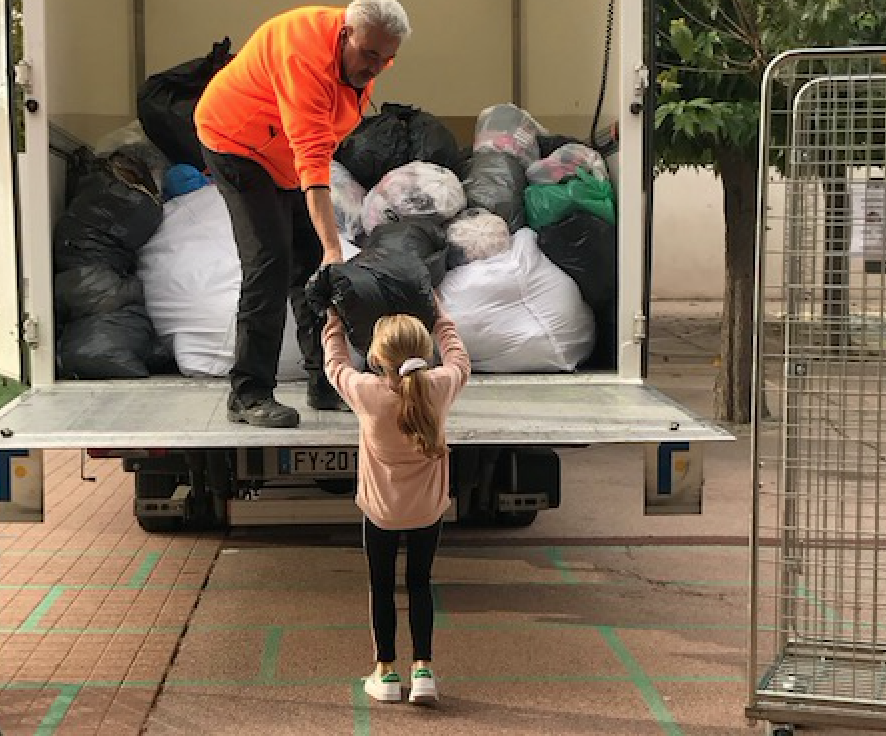 Campaigning

Campaigning is an important part of the race. During their campaign, primary school students spread the message about the importance of consuming, reusing and recycling textiles. Every school team actively campaigned to involve as many local residents as possible in their mission!
The students made beautiful posters and videos. During the first Textile Race in France, as many as 206 unique posters were made and hung in all kinds of public places, including local bakeries, greengrocers and libraries. This created great engagement in the neighbourhood! Four teams also made a video on how they approached their campaign, highlighting the importance of the Textile Race.
The campaigns not only raised awareness but also resulted in a lot of collected textiles and thus score points for the schools!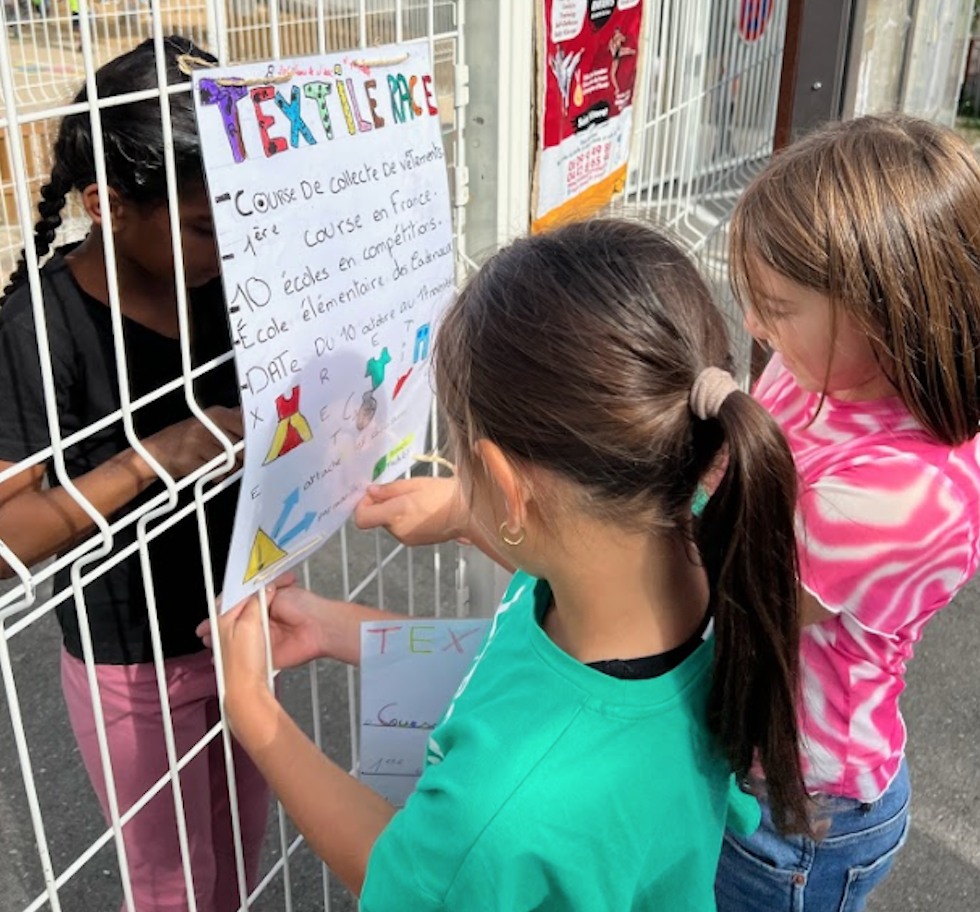 Media & Social Media

The schools also worked on approaching the media (newspaper - radio - TV) during the Textile Race. Through the media, the schools were able to reach a large audience. Approaching them was therefore an effective way of campaigning! In total, the Textile Race appeared in the media 7 times in France. The Textile Race was even promoted on an illuminated billboard in Éguilles. As a result, many passers-by got the message loud and clear.
The schools also actively spread the message through online channels. The students campaigned online via Facebook, Instagram, TikTok and local news platforms for local residents and parents. As many as 24 posts went out!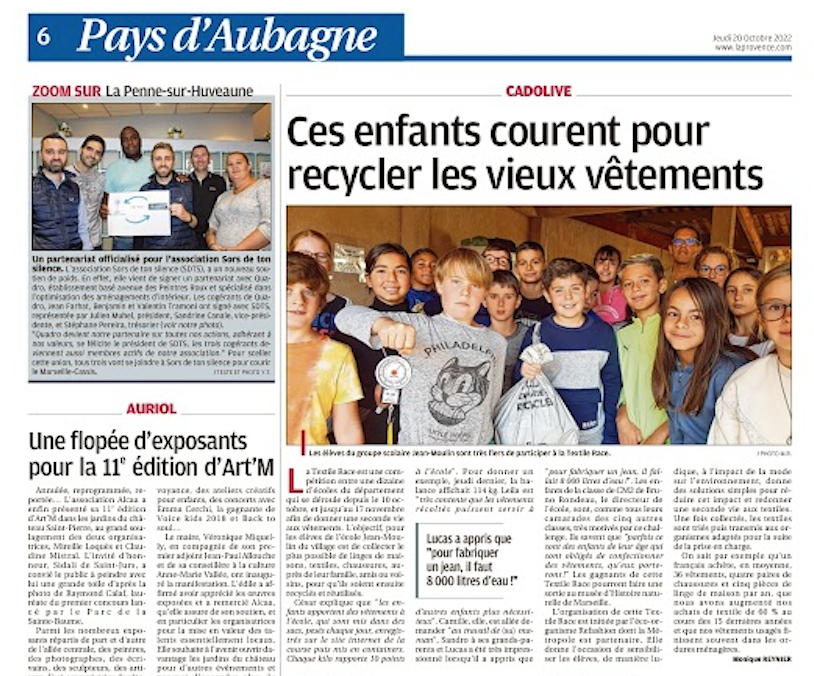 Repairing and clothing swaps
The Textile Race does not only focus on collecting the textiles. More importantly, the teams learn to give textiles another life. This can be done, for example, by repairing broken textiles or by organising a clothing swap.
Repairing comes before recycling! We encourage teams to repair broken textiles first. Students repaired as many as 330 textile items during the first Textile Race in France!
Four teams also organised a clothing exchange. The children exchanged clothes with each other, saving items from the textile waste mountain!
| 330 | 4 |
| --- | --- |
| REPAIRS | CLOTHING SWAPS |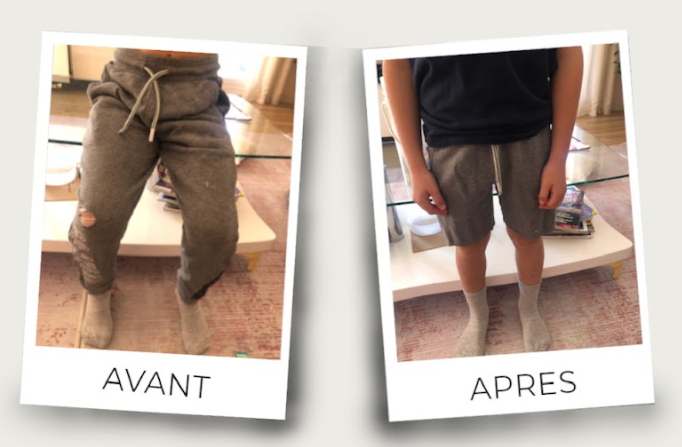 The results
For four weeks, all participating schools make their best efforts to contribute to a circular economy. The Textile Race has had a lasting effect: many pupils continue to repair, swap clothes and collect after the race. A teacher from La Penne-sur-Huveaune indicated that the Textile Race has activated the whole school to continue to organise repair workshops in the future and motivate pupils to use textiles in a sustainable way.
"Although I was already aware of recycling and not wasting, this project reactivated my knowledge! I plan to continue offering recycling workshops to my students from time to time. All the children were very motivated. Even though it is obvious that we are not going to win this race, we had a lot of fun, and I hope good habits were learned..."
- Carole Guirao, école Beausoleil -
It was a successful race. The 10 schools collected a whopping 17,340 kilos of textiles through campaigning. This is a great result!
Primary school Cros from Éguilles collected 5389 kilos single-handedly, making it the winner of the first ever Textile Race in France. On 18 November, the official award ceremony was held at the school. This fun reel was recorded during the award ceremony.
17.340

5389


COLLECTED KG
ALL SCHOOLS

COLLECTED KG
WINNER